Yoga Education Teacher Training • 2024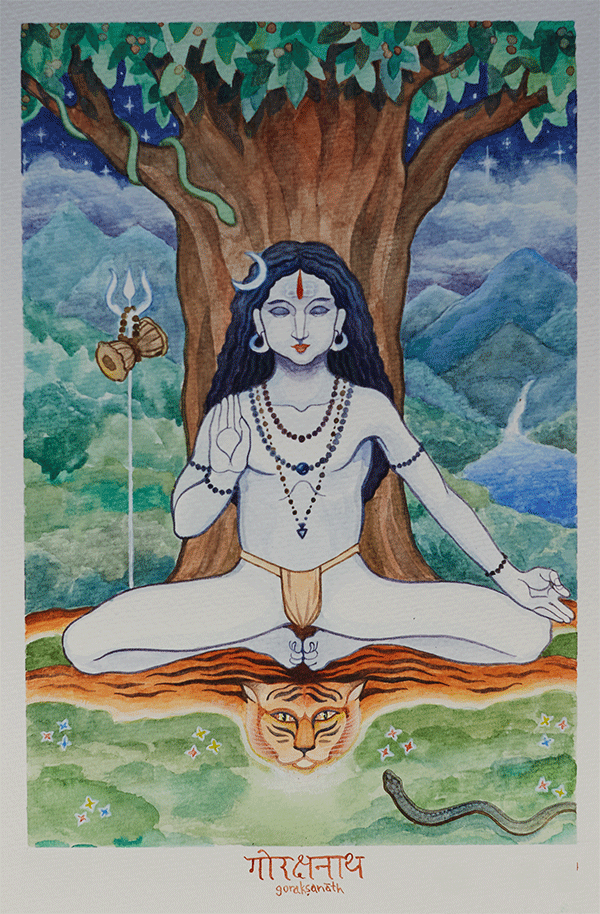 Yoga Education Collective is happy to announce our first-ever, year-long teacher training certificate course commencing in February 2024, the Yoga Education Teacher Training (YETT). The purpose of the Yoga Education Collective is to study, practice, and learn how to apply traditional yoga teachings as a way of living. Arguably, the most important aspect of yoga is the perception shift it can give us, where we develop a newfound sense of who we are on a deep level that cascades forward in many different, powerful, life-changing ways. The traditional practices of asanas, pranayamas, inquiry, devotion, and study provide guidelines and a pathway to enhance and develop this experience. In our training, we will teach you basic philosophy, asanas, and pranayama from some of the most important yoga texts and practices from several of the most influential teachers and institutions of the past one hundred years in India. You will learn how to teach these practices as they apply to the students who come to you. This course is limited to 80 people for teaching certificates. We will accept an additional 20 people into each module who want to take the course for educational purposes only.
Click the '+' signs to expand the headings to learn more…
Why this training?
After the overwhelmingly positive feedback from the Pranayama Level 1 courses, we decided to apply the same philosophical approach to simple, entry-level holistic yoga practices, including asanas and Indic philosophy. The teachings in this training do not adhere to one specific brand or lineage of yoga but stick to the larger yoga tradition, which is vast and has many practices useful for all levels of students.
Who is the training for?
This training is for people who wish to become beginner-level yoga teachers. You do not have to have extensive experience in yoga to take this training, but you should have been practicing for at least the past year in any style of yoga.
What will I learn?
The training course is in three three-month-long modules. The first module is centered on yoga philosophy, the second on pranayama, and the third on asana. Each module will have a focus that will be the bulk of the learning, but you will have philosophy, asana, and pranayama classes in each of the modules. During the philosophy module, for example, you'll learn different yogic philosophies and then learn to practice the asanas and pranayamas that reinforce the philosophic intent. The pranayama will be the same as our Pranayama Level 1 course, and we will teach specific asanas to complement and prepare for pranayama. The asanas will be the Yoga Asana Sangraha classes, starting from very basic levels, and you will also learn how to practice and teach Sukshma Vyayama, the preparatory practices that can precede asanas. The philosophical portion will include Advaita Vedanta, Sankhya, Patanjali Yoga, and Kashmiri Shaivism.
Will there be an in-person module?
We will hold ten days of in-person training in North India, near Haridwar, tentatively scheduled for October 1-10, 2024. Attendance is compulsory if you wish to receive a teaching certificate. The in-person module in India will only be available for those taking the course for a teaching certificate.
Lesson Days and Times
Each module will follow the same schedule. All timings are listed in EST.
Saturday 9:30 am-12:30 pm Lecture and Practice
Monday 7:00 am-8:15 am Practice only
Wednesday 6:30 pm-7:45 pm Lecture only
You may attend all of the classes live on Zoom or as replays.
Modules and Dates
Module 1: Philosophy
February 3 – April 27
Mid-module break March 11-17
Module 2: Pranayama
June 1 to August 24
Mid-module break July 6-12
Module 3: Asana
October 2 to December 14
Mid-module break November 26 to December 1
Rates
We have decided our rates based on the value of a 200-hour yoga training in the primary countries where people have attended our earlier courses. The YETT will be a little over 200 hours. We are not members of the Yoga Alliance or any other organization that counts hours. You will receive the certificate from Yoga Education Collective.
To receive a certificate, you must attend all three modules. If you have already completed YEC's Pranayama Level 1 course, you do not have to register for the pranayama module to receive a certificate. If you do not wish to receive a certificate, you can take any of the modules you want to. Only those taking the course for a certificate can attend the in-person training in India.
(A) USD, Europe, UK, China, Japan, South Africa, Australia, and New Zealand
One module is $795 USD
Two modules $1400 USD
Full training $2100 USD
(B) All South American countries, Mexico, Africa, and Egypt
One module is $250 USD
Two modules $495 USD
Full training $700 USD
(C) India/Nepal/Sri Lanka and other South Asian countries.
One module is $200 USD
Two modules $395 USD
Full training $595 USD
In-person training in India
10 days in October 2024 This training will be tentatively held in India. The exact dates and location are yet to be determined. We will inform you as soon as we can. The cost for room and board will be approximately $1600, which does not include your plane tickets, visa, transport options from port of arrival, and other incidentals. The price of the 10-day in-person will be confirmed by in early 2024. 
Application form
Entrance into this training will be by application only. After reading all the information above please complete and submit the Application form*. After reviewing it, if you are accepted, we will send you an email either accepting you as a candidate for a certificate or as a candidate as a non-certificate student, with an invoice for your payment. A $200 non-refundable deposit will be due then, with the balance to be paid by January 10, 2024.
If you are taking one or two modules, you will receive a certificate of completion for those modules, but you will not receive a teaching certificate.
NOTE: We had originally planned on giving a limit of 15 scholarships, but in the end, due to many applications and compelling circumstances, we gave out 27 scholarships: 11 full, and 16 partial. The scholarship application section is now closed for this training
*Please go HERE to submit your application.
Thank you very much, we greatly look forward to this training!
Yours,
Robert, Eddie, and Harsh